A Non-Profit Relief Organization
Serving the needs of disadvantaged children and their families
Welcome to Cops Helping Kids Inc.
OUR MISSION: We are a non-profit charitable and relief organization driven by Law Enforcement Officers and Service Oriented Citizens who volunteer their time to serve the needs of disadvantaged children and their families.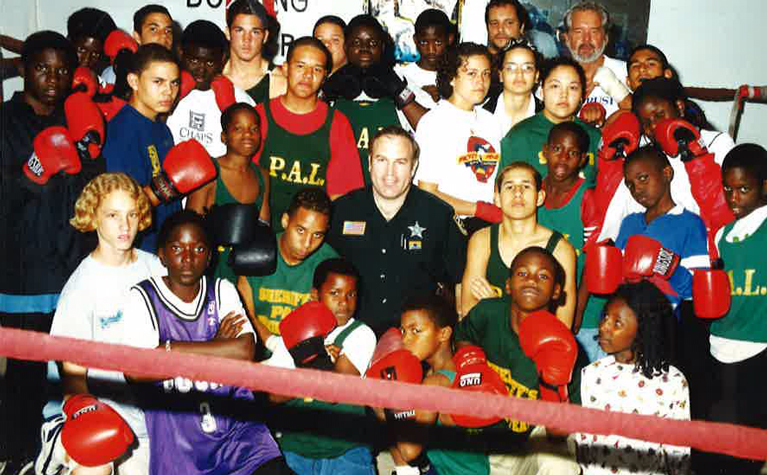 Making a difference in Palm Beach County
We see a large need in the Glades region and we are currently concentrating our efforts there. We want to help children and their families in diverse problem situations, with the ultimate goal of prevention of crime, drug experimentation, and violence.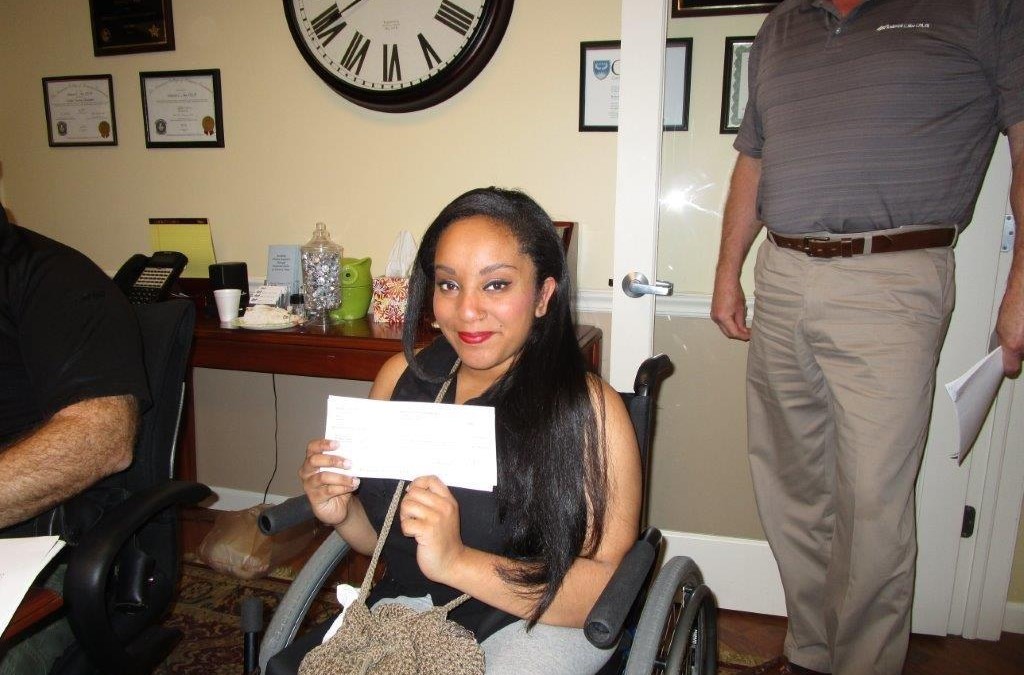 The Cops Helping Kids Inc. Board of Directors presented 17 year old Nia Williams with a $1,500 scholarship for being an outstanding role model to her peers as well as her academic achievement. Despite being confined to a wheel chair, she has the character and strength...
How we service the community
Some of the services we provide includes counseling youths and their families. We help them solve problems such as solving the root cause of juveniles running away from home, drug experimentation, teen pregnancy/abstinence education, and the perils of crime and juvenile delinquency.
We connect with kids and their families by giving our concern, time and attention. We provide scholarships to truly needy kids who would not have the opportunity to attend classes without assistance, give impoverished families complete holiday meals, provide Christmas gifts, and provide field trips.
In addition we have given relief (and will give relief) to families who had fire damage to their residence. We provide transportation for families to venues. We will invite guest speakers who are positive role models to address our youths.
How Cops Save Kids From Crime Through Intervention
We help to solve problems
As Law Enforcement Officers with many years experience, working in the Glades region of Palm Beach County, we have been able to identify families who truly need help. If it was not for Cops Helping Kids Inc. intervention, the families we served would not have had Thanksgiving holiday dinners or Christmas gifts.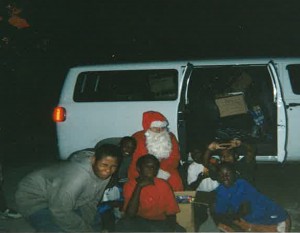 In our non-working hours we are in the classrooms of the children's schools teaching them how to live crime free productive lives. We want to educate the kids to prosper, graduate from high school, and either go onto college or a trade school. Our students are taught the importance of having a good reputation, and having one will open many opportunities now and in the future. We teach the consequence of loosing a good reputation by wrong choices and going through the criminal justice system.
We give examples of the consequence in making wrong choices from our actual occupational experiences. Our scared straight/graphic approach has a profound influence to stay law abiding.
In addition, in our off duty time, we go back to these disadvantaged neighborhoods and educate youths to live crime free lives, and stay away from gangs, drugs, alcoholic beverages, and tobacco products. The life lessons of honesty, integrity, good sportsmanship, academic success are instilled.
We teach anti-bullying. We do this by educating youths to put themselves in the victim's position. This in essence is to do onto others as they want done onto themselves. The result promotes the spirit of benevolence, friendship, sociability, goodwill and tolerance among the youths.
We connect with kids and their families because they recognize we truly care about them through our "actions".
Cops Helping Kids Recognition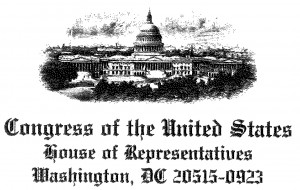 I am writing to commend you for the fine work you have done with the Police Athletic League Boxing Program. Thanks to you compassion and determination, many Glades area youth who might otherwise been lost to a life of crime or drugs have discovered a sense of purpose. Your hard work has given these boys a place to go in the evenings where they can focus their energies on a worthwhile pursuit.
With the guidance of you and your fellow law enforcement professionals, more young men are staying in school and striving to be not just the best boxers, but good students, as well, with the ultimate goal of obtaining higher education and successful careers. I know how grateful they and their families are for all you have done to ensure that they reach their goals. You are an excellent role model. You are the kind of person to whom we can all point with respect and admiration. Thank you for all you have done and continue to do to make our world a better place. I'm proud of you!
With warmest regards, I remain Sincerely,
Alcee L. Hastings United States Congressman 23rd Congressional District
On behalf of the children at Pioneer Park Elementary School, their families, and my staff, I would like to take a moment to thank Cops Helping Kids Inc. for your generosity in donating 15 food gift cards to our needy families in the Glades. Please convey our sincere thanks to all those involved with this extreme act of kindness and caring. Again, thank you for your thoughtfulness and support.
Sincerely, Mary Ford, Principal Pioneer Park Elementary School Mary Ford