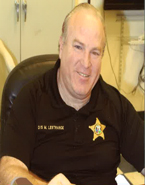 Michael G. LeStrange
President
Michael G. LeStrange is a 32 year Law Enforcement Officer with extensive experience in juvenile crime prevention and community policing. He served as a road patrol field training officer, and with command approval, started the first youth boxing program in his department. He founded Cops Helping Kids Inc.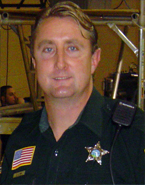 Sean E. Flynn
Vice President
Sean Flynn has 11 years experience working as a Law Enforcement Officer. He supervised road patrol officers and supervised the community policing unit in his district. In addition, he was the Police Athletic League coordinator. He currently serves youths as an educator and coach.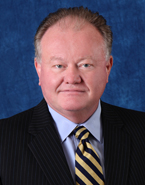 Roderick C. Moe CPA, P.A.
Treasurer
Roderick "Rod" C. Moe is a CPA in Palm Beach County Florida and has worked in his field for more than 3 decades. He enjoys giving back to his community, and gives his talent to help children through non-profit agencies. He worked as a volunteer with law enforcement to get Cops Helping Kids Inc. started.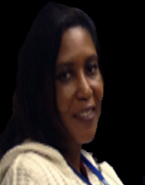 Mary Ford
Board Member
Mary Ford is an educator and currently an elementary school principal. Her vast experience with helping children is an immense asset to our organization. She has been involved in youth sports throughout her life and excelled in coaching track and field. She is a gifted leader and has increased the level and quality of education her students receive.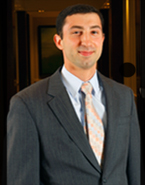 Adam J. Langino Esq.
Board Member / Legal Adviser
Adam J. Langino is an attorney in Palm Beach County Florida. He has been involved in youth sports and has served in not-for-profit charities for many years. He is a strong advocate of helping children succeed. He serves on the Board of Directors, and is the legal adviser to Cops Helping Kids Inc.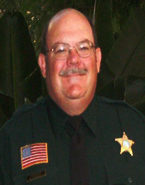 Mark E. Essary
Board Member
Mark E. Essary is a 32 year Law Enforcement Officer who has supervised road patrol officers, as well as community services division. He worked with youths in the explorer program, was a foster parent for 10 years, and mentors kids regularly.  In addition to serving on the Board, he is the organization Chaplin.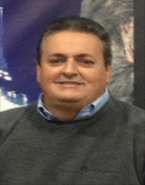 J.P. Pelletier
Board Member
J.P. Pelletier has volunteered with Law Enforcement Officers since 1996. He assisted in building the first Police Athletic League youth center in West Palm Beach, Florida. He worked with kids in the gym, and at their competitions. He has received many awards for his service to children.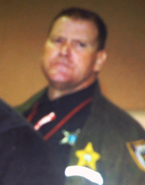 Glenn Romstadt
Board Member
Glenn Romstadt is a 34 year Law Enforcement Officer and served in many divisions through his two state policing career. He gives his time and has volunteered in Belle Glade, Florida at the youth boxing program, and has been a mentor on field trips and youth athletic competitions.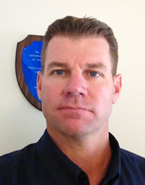 Tristram Moore
Board Member
Tristram Moore is a 15 year Law Enforcement Officer. He has served in many divisions during his career and most recently has supervised Road Patrol Officers and Violent Crime Detectives. In his non working hours he coaches and is a mentor to at-risk youths. He enjoys giving to the community both on and off duty, and serves on our Board of Directors.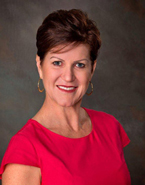 Teri Barbera
Associate Board Member

Teri is a 29 year veteran of the Palm Beach County Sheriff's Office. She has worked in various divisions at the Sheriff's Office including, Booking/Inmates Records, Work Release/In-House Arrest, Corrections Administration, Off Duty Employment, Human Resources and Media Relations. She has spent the majority of her career in Media Relations.