Michael Guerrier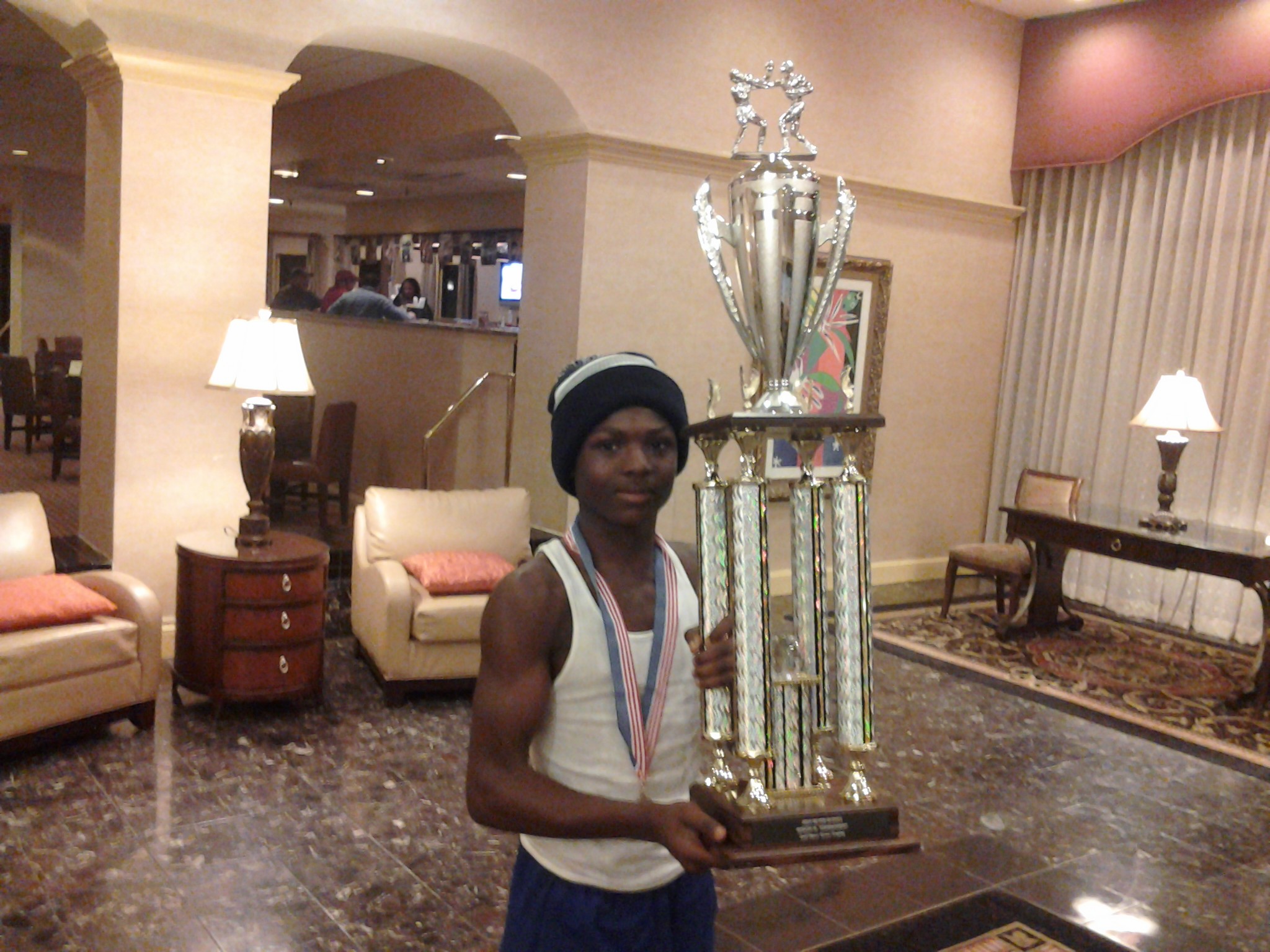 14 year old Pahokee Florida youth boxing champion Michael Guerrier was sponsored to the Regional Silver Gloves Championship in Washington D.C. January 2014 and to the National Silver Gloves in Kansas City Mo. in February 2014 by Cops Helping Kids Inc. Guerrier hopes to represent the USA in the 2016 World Olympics with his athletic talent.
Renalda Holmes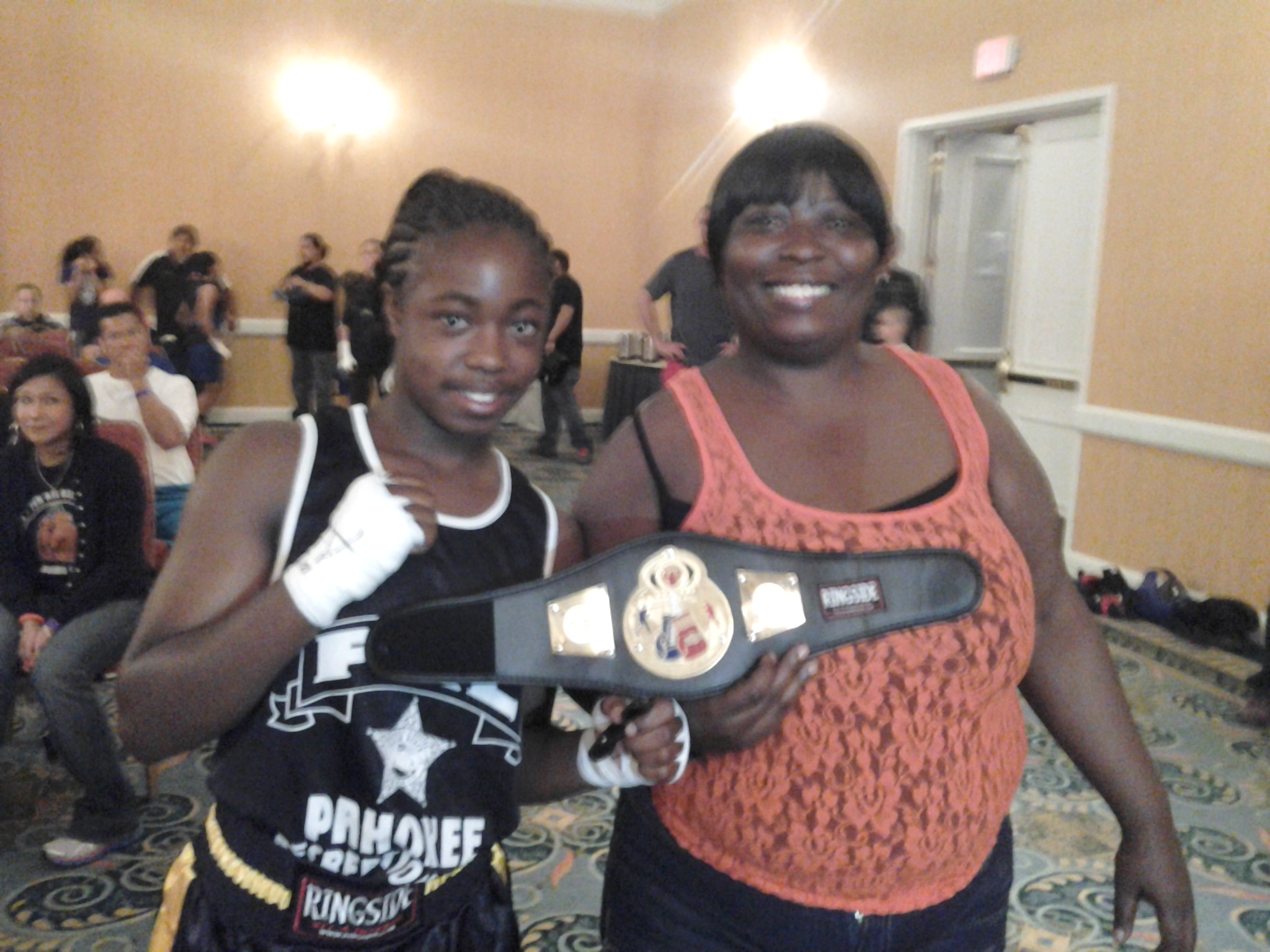 13 year old Glades female boxer Renalda Holmes stands proudly next to her mom after winning the National Female Silver Gloves Championship in Dania Beach Florida July 2013. Renalda and her mom's hotel lodging expenses were sponsored by Cops Helping Kids Inc.
Trent Laidler
PAHOKEE, Fla. – As Trent Laidler laces up his boxing shoes to train, you hear the sounds of a boxing gym. In Laidler's ear, he hears one of his favorite rap music artists named Future. An apt name considering all that's on Laidler's mind is his future title boxing tournament.  Read more..
Community Supports Youth Boxing